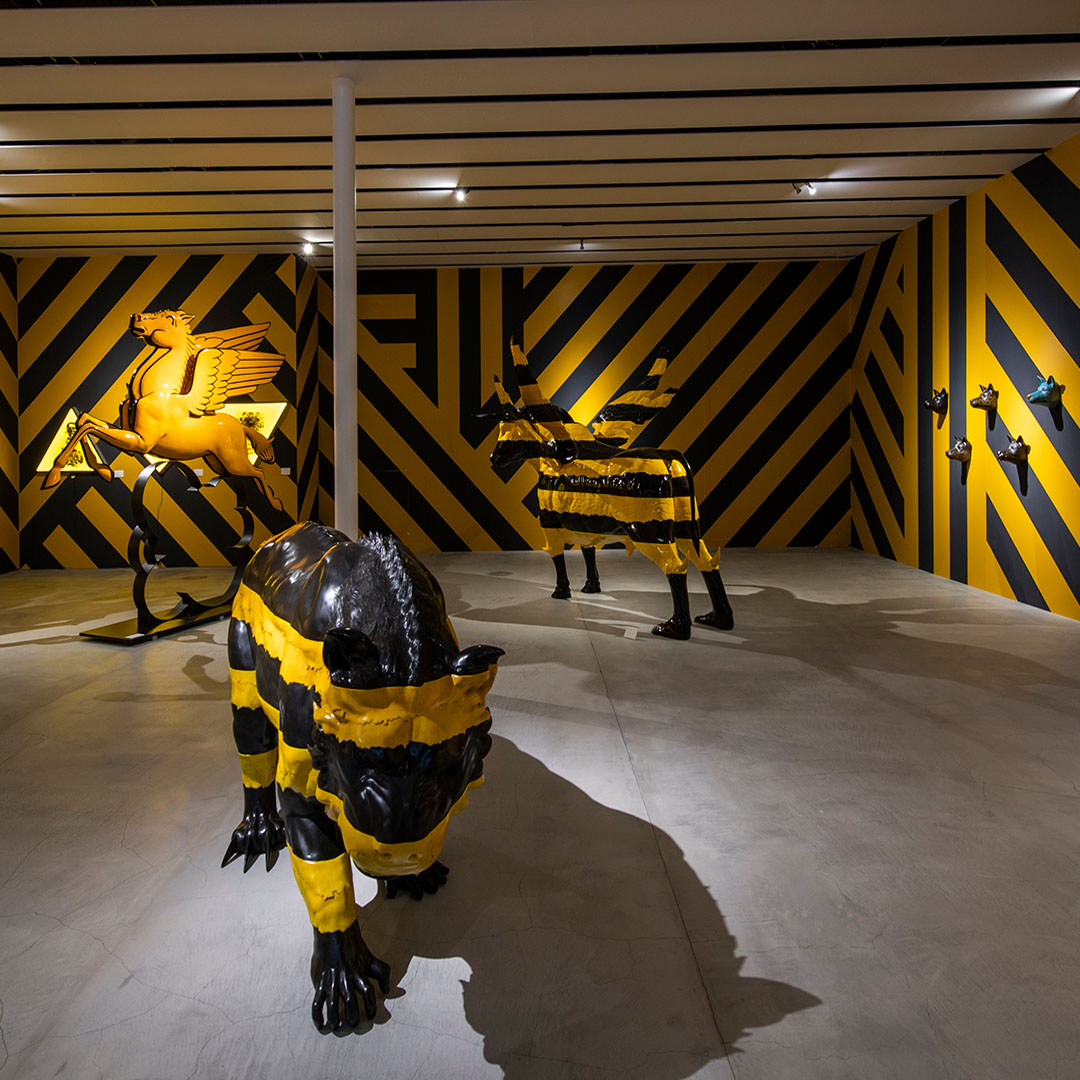 The signs are everywhere: in hellish red as well as in the quarantine colors of yellow and black. The artist's "Point of Know Return Series"—lithography on acrylic sheet assembled with LED and aluminum—aspire for the cautionary and the imperial nature of boundaries and restrictions.
The artworks come across as traffic signage, all right, but what these road signs are warning pedestrians about is cryptic, even apocalyptic. There is danger in the invisible and the invasive.
Something is out there, better yield.