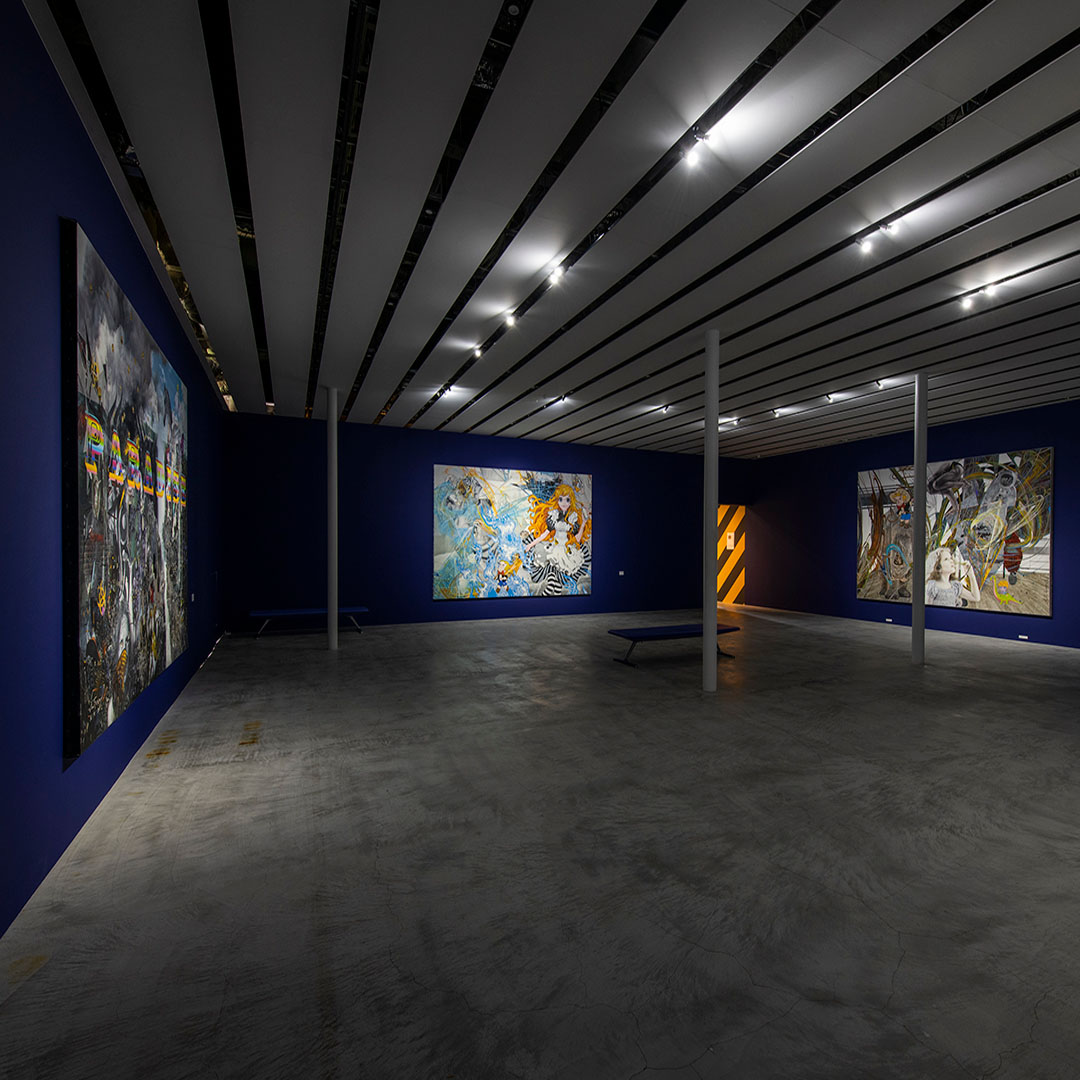 This is the room of epic canvases. Ventura—no matter the many manifestations of his art in the sculptural and the conceptual—is a painter of the highest order. It is astonishing to see the breadth of his vision and his technical sorcery. Four untitled oil-on-canvas works present a worldview of madness, magic and magnificence.
One work is festooned with the word "PARADISE" in a carnivalesque font. The artist explains that this is how Filipinos are: bringing the concept of fiesta everywhere. But in the case of this particular painting, the colors are ambiguous. They don't clearly state joy and merriment. Maybe they suggest saturation, a changing of seasons, climates, or even chapters.
The colors of the days of our lives in viral panic and digital panacea.