【MUSEUM】Petit Guide to the Exhibition Room 4 from " The World of Kazuharu Hanada Dialogue with Nature"
Exhibition Space 4
Reconstructing Nature
Hanada had created many works based on landscapes of nature. His early realistic painting style had changed and progressed toward completion as large, simple, and beautiful works.
Hanada's works based on the theme of landscapes are not the ones created using imaginary images in his brain, but the ones that the realistic landscapes, actually seen with his eyes, are reconstructed and completed by himself.
In this exhibition space, together with the finished works, whose rough sketches, drawings, idea drawings, photos, etc. are displayed.
The landscapes seen by Hanada are calculated in minute detail and the rough sketches are created with a compass and a ruler. The organic image of nature is geometrically treated and reconstructed. If you look at this process of making, you will understand that Hanada was an artist who created the works not by senses and images, but by considering compositions and color combinations intellectually.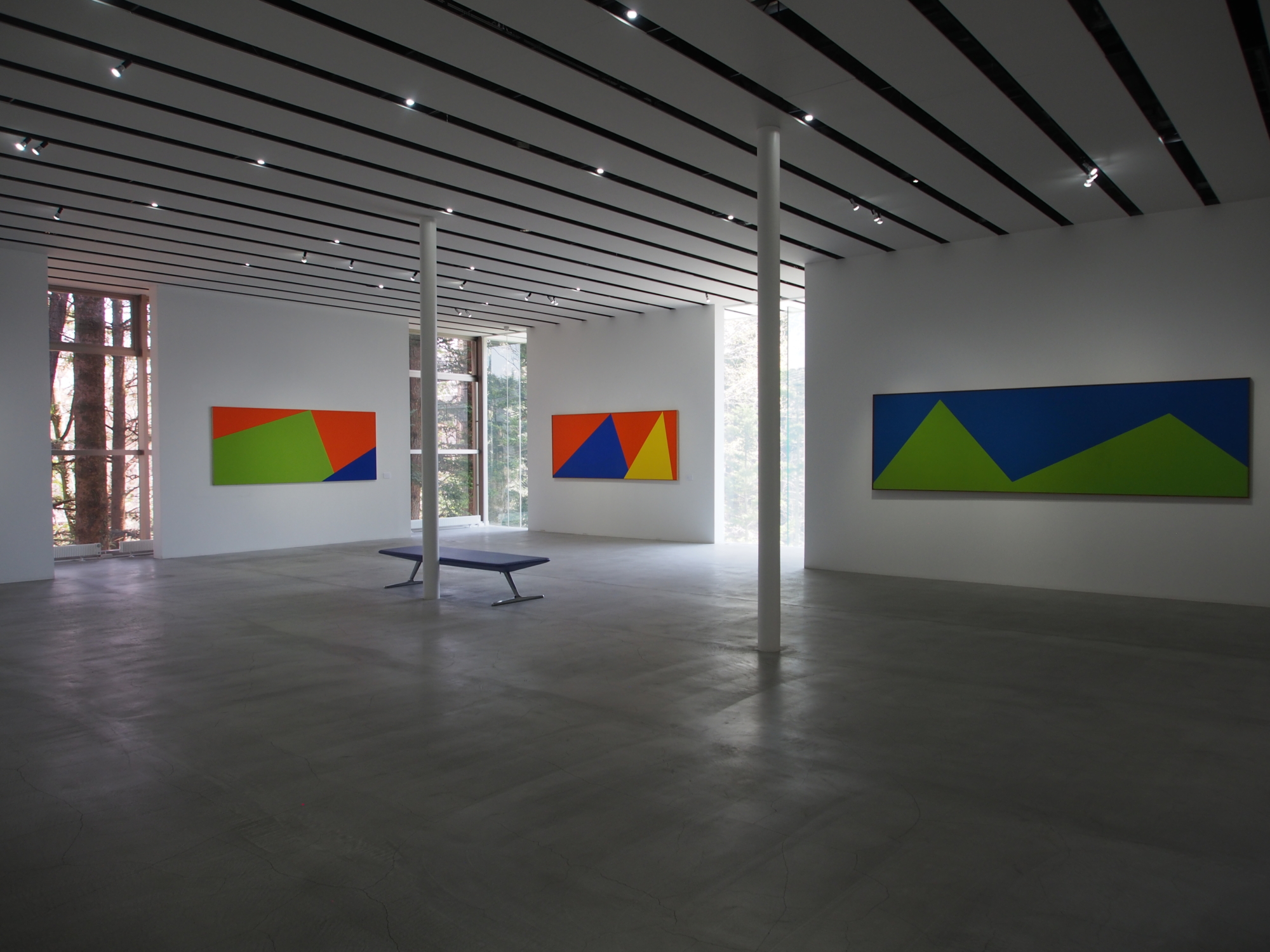 Near Mt. Sankaku(SKY-2)
Mt. Sankaku, with an altitude of some 300 meters, is situated in uptown of Nishi Ward, Sapporo City and familiar to the local people.
Hanada also loved climbing and often painted the mountains spreading in the suburb, twenty to thirty minutes away from Sapporo where he lived.
The work whose contrast between two triangle-shaped mountains painted in yellow-green and blue sky is impressive.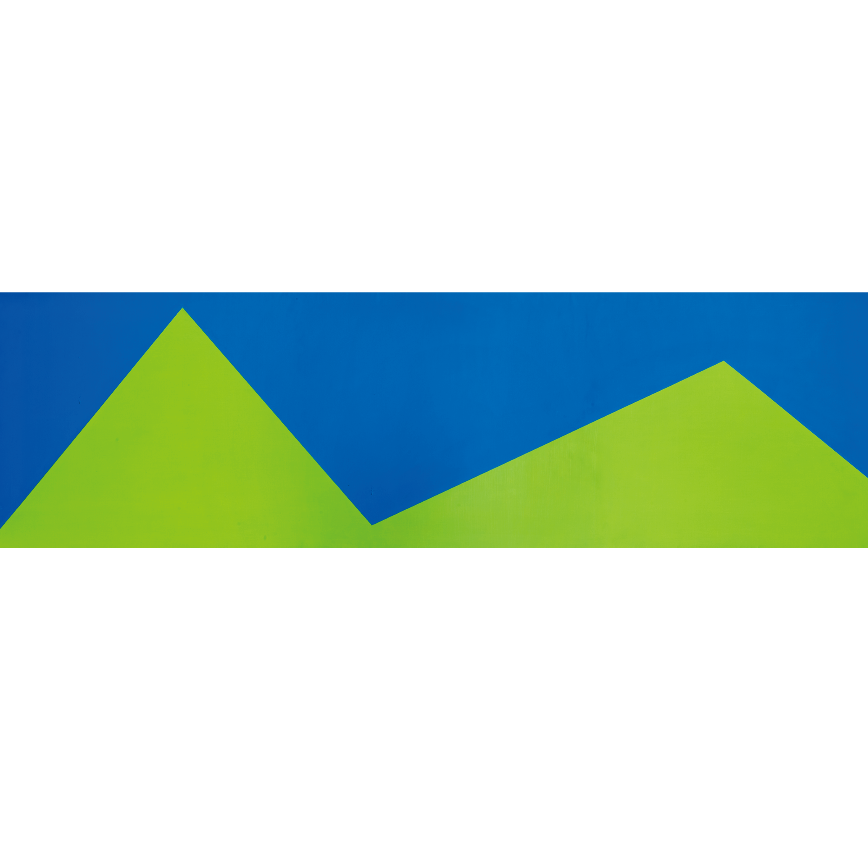 Near Mt. Sankaku(SKY-2), 1988, Size 102.0×345.0㎝, Oil on canvas
〇Other Exhibition Spaces from the links below
Exhibition Space 1
Exhibition Space 2
Exhibition Space 3
Exhibition Space 5
Exhibition Space 6
〇The World of Kazuharu Hanada Exhibition Views taken by 360°Camera
From here
〇For further information about this exhibition
The World of Kazuharu Hanada "Dialogue with Nature"