【MUSEUM】Petit Guide to the Exhibition Room 3 from " The World of Kazuharu Hanada Dialogue with Nature"
Exhibition Space 3
Portrait, Family and Scenery
Hanada is an artist who loved the nature of Hokkaido all his life and created works with the motifs of many landscapes. At the same time, he made various interesting works in each period on the days he spent with his family, and on the meeting with many people including the friends from school, students whom he taught as an art teacher, artist friends, cenacles (we could call), with whom he worked to promote abstract paintings in Hokkaido, fans of his works.
In this exhibition space, the representation of portrait in each period from his childhood to later years, the works of landscapes in familiar towns and the materials about literary expressions are displayed, which will explore the inside of his works.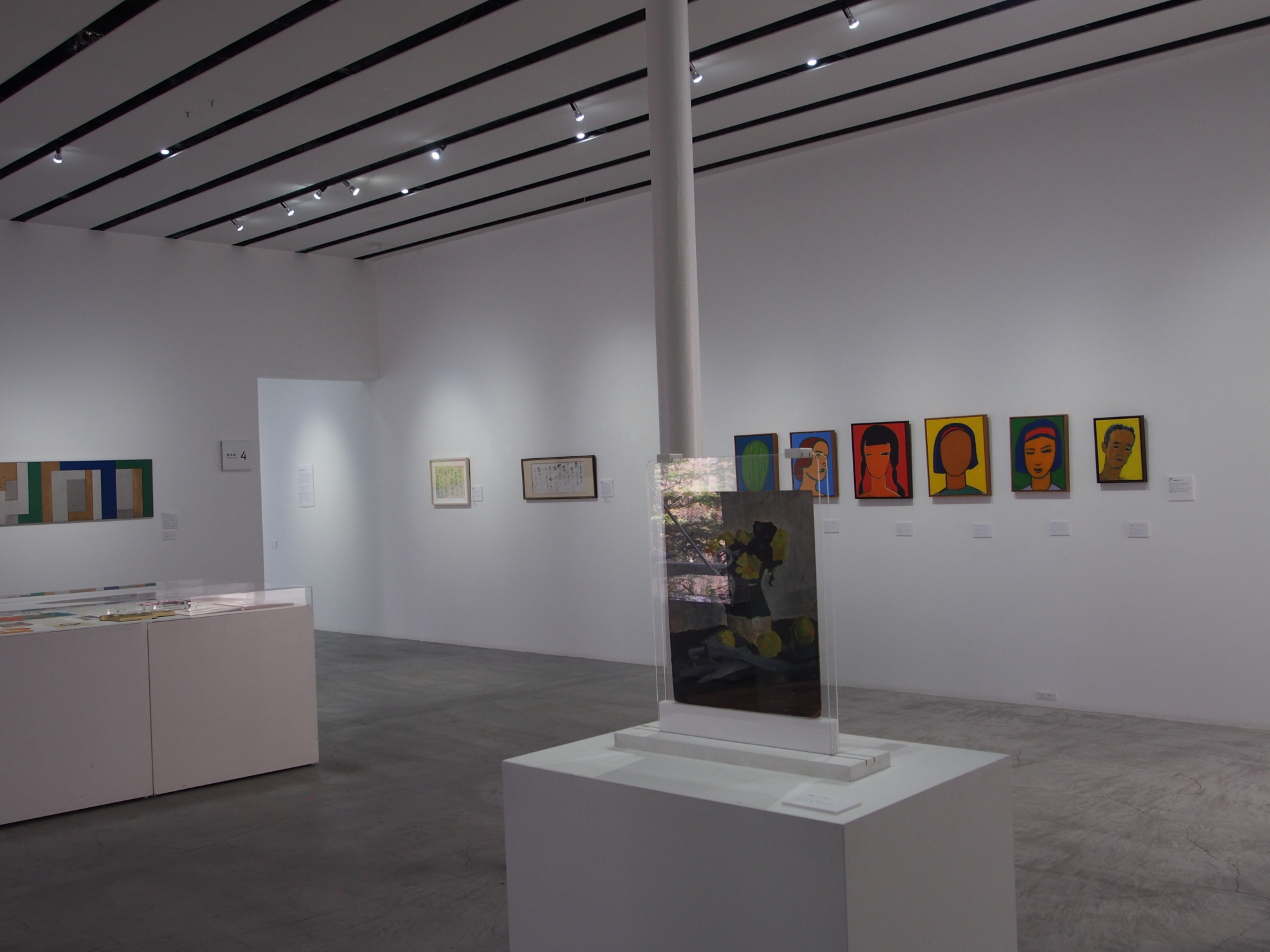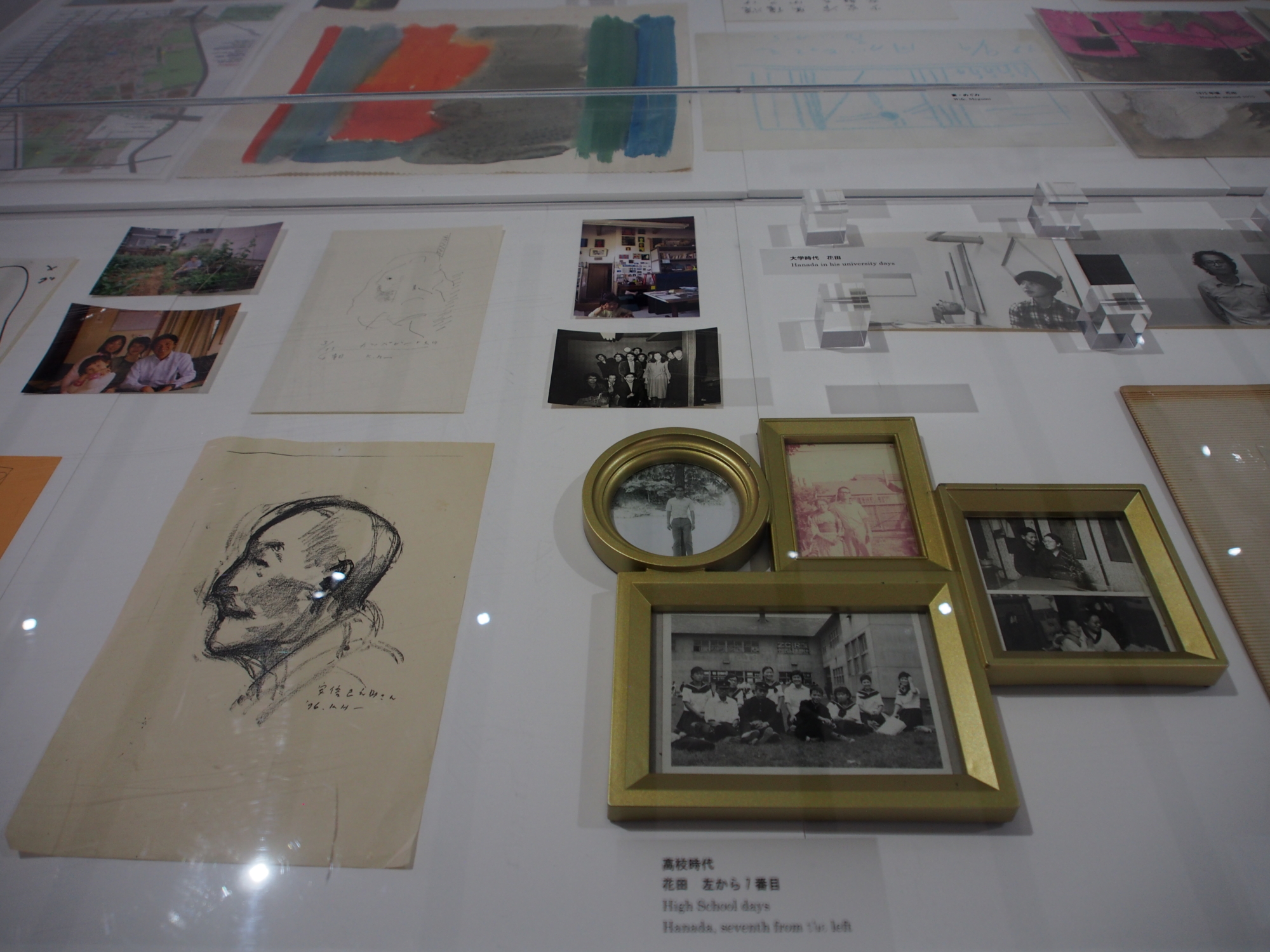 On the Subway

The largest work of many portraits by Hanada.
As Sapporo is in a snowy region, subways are developed for people's convenience of moving around in winter. This painting depicts the scene of such subway whose door opened and a woman getting off.
The hairstyle of the woman might tell you that the model of this painting is his eldest daughter, Chiharu.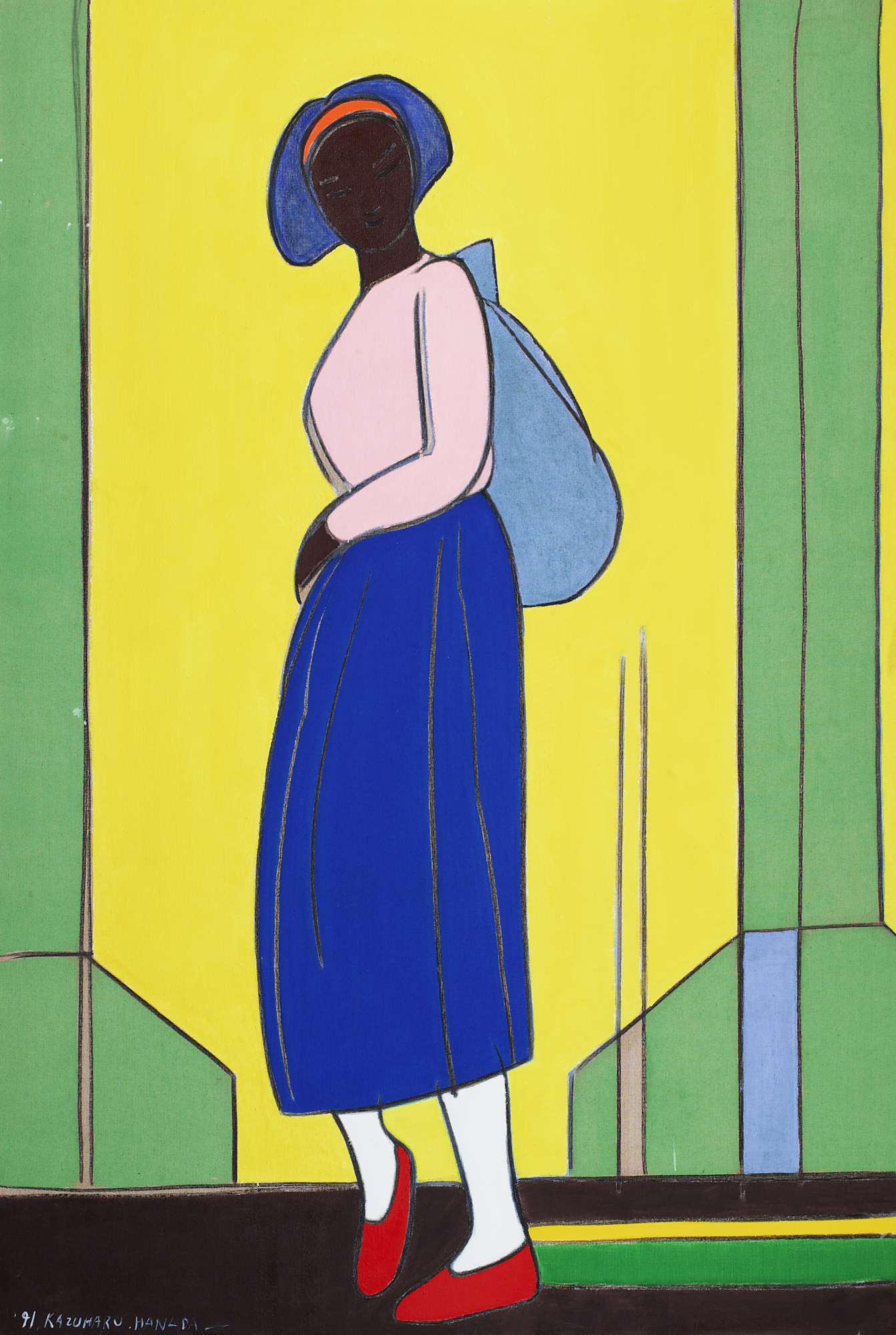 Kazuharu Hanada, On the Subway, 1991, Charcoal, glue, acrylic, oil on cloth canvas 193.9×130.3cm
"Life" ― Sand Art Animation by SILT
This animation expresses the life of Hanada, created by sand art anime based on sand painting. Some episodes from his life are summarized in a short time.
The representative of the sand art group "SILT", Keita Funamoto, empathized with Hanada's works, constructed this animation with his own interpretation of the artist's life. By intentionally expressing Hanada's colorful works in monochrome tone, the beautiful world filled with nostalgia is developed.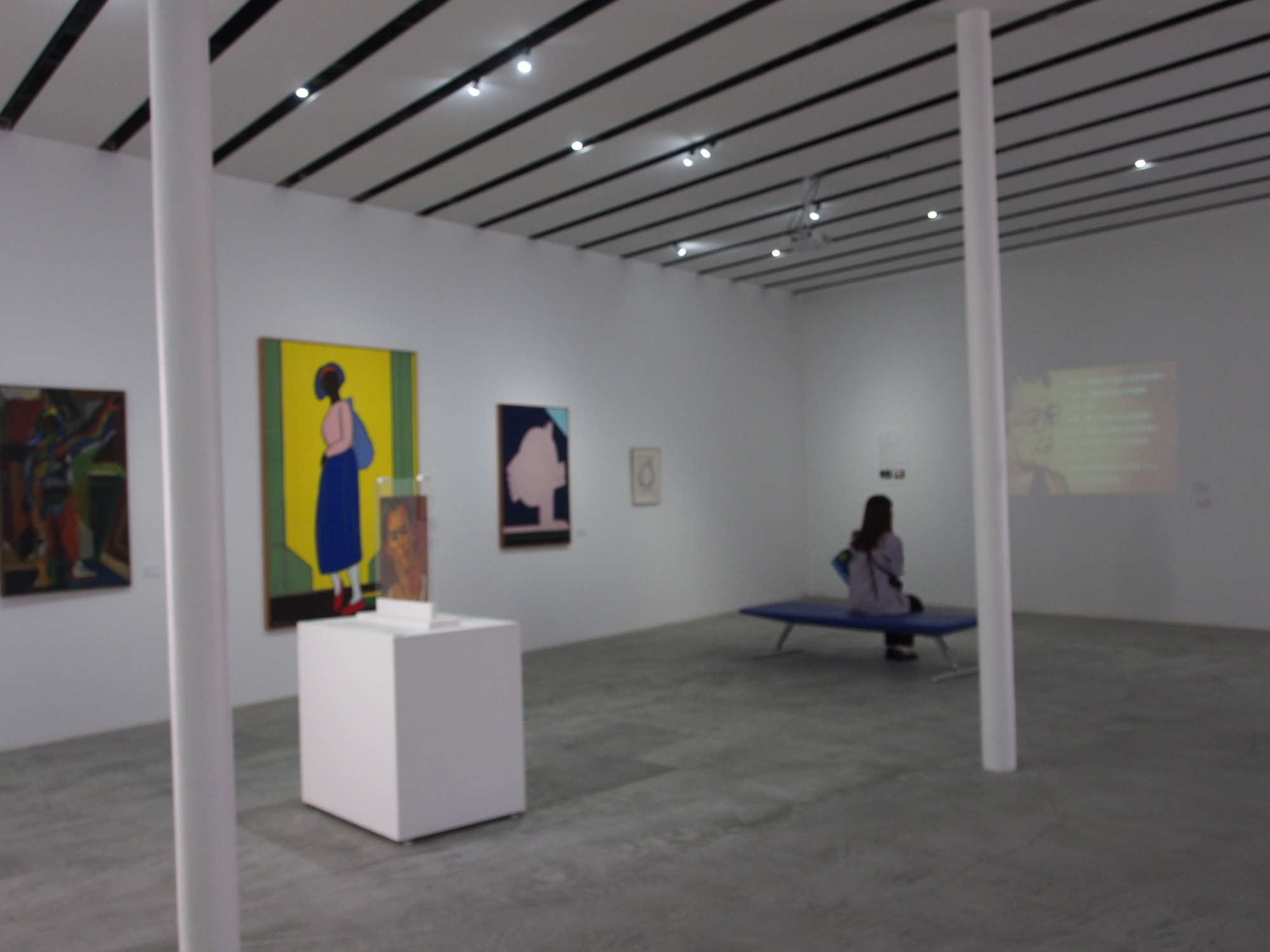 〇The World of Kazuharu Hanada Exhibition Views taken by 360°Camera
From here
〇For further information about this exhibition
The World of Kazuharu Hanada "Dialogue with Nature"