【MUSEUM】Petit Guide to the Exhibition Room 2 from " The World of Kazuharu Hanada Dialogue with Nature"
Exhibition Space 2
The Scenery around Him
After completing the graduate school of Tokyo University of the Arts, and then returning from Europe, he worked on the series consisting of four colored-fields on the theme of something familiar and in front of his eyes. Hanada's art style, subsequently developed into various manner characterized as combinations of colorful fields, maximally simplified forms and so on, seems to have already been completed at that time.
Scenery expanding from the night to the morning
The works which expressed various things around Hanada by using squares in four colors, had gradually expanded, and then developed into the works with many squares. This style of the works continued throughout his life. Later, the series of To Forest , started which is dark as the night and violent in manner. After this dynamic pictorial expression created in his 30's, the beautiful works with the motif of nature were developed, which could be said to be his masterpieces.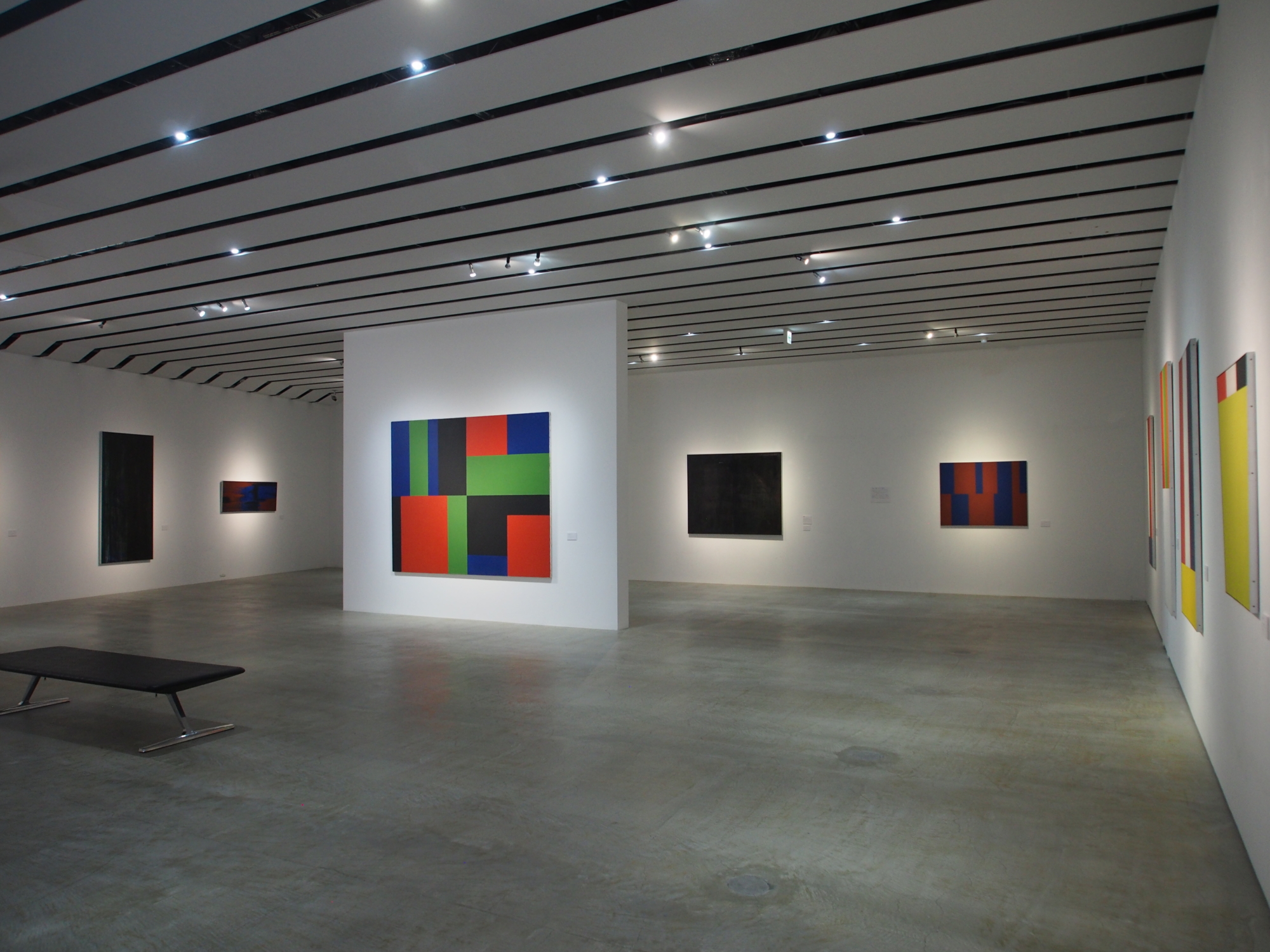 Beret II
The one from the series which could be the early representative works. About this series, Hanada described it as "Painting of the field" whose main theme is clear- cut color expression and material impression".
This description may be rephrased to say that "he challenged how much his works, whose colors and screen composition could hardly be more simplified, made an appeal at an exhibition place".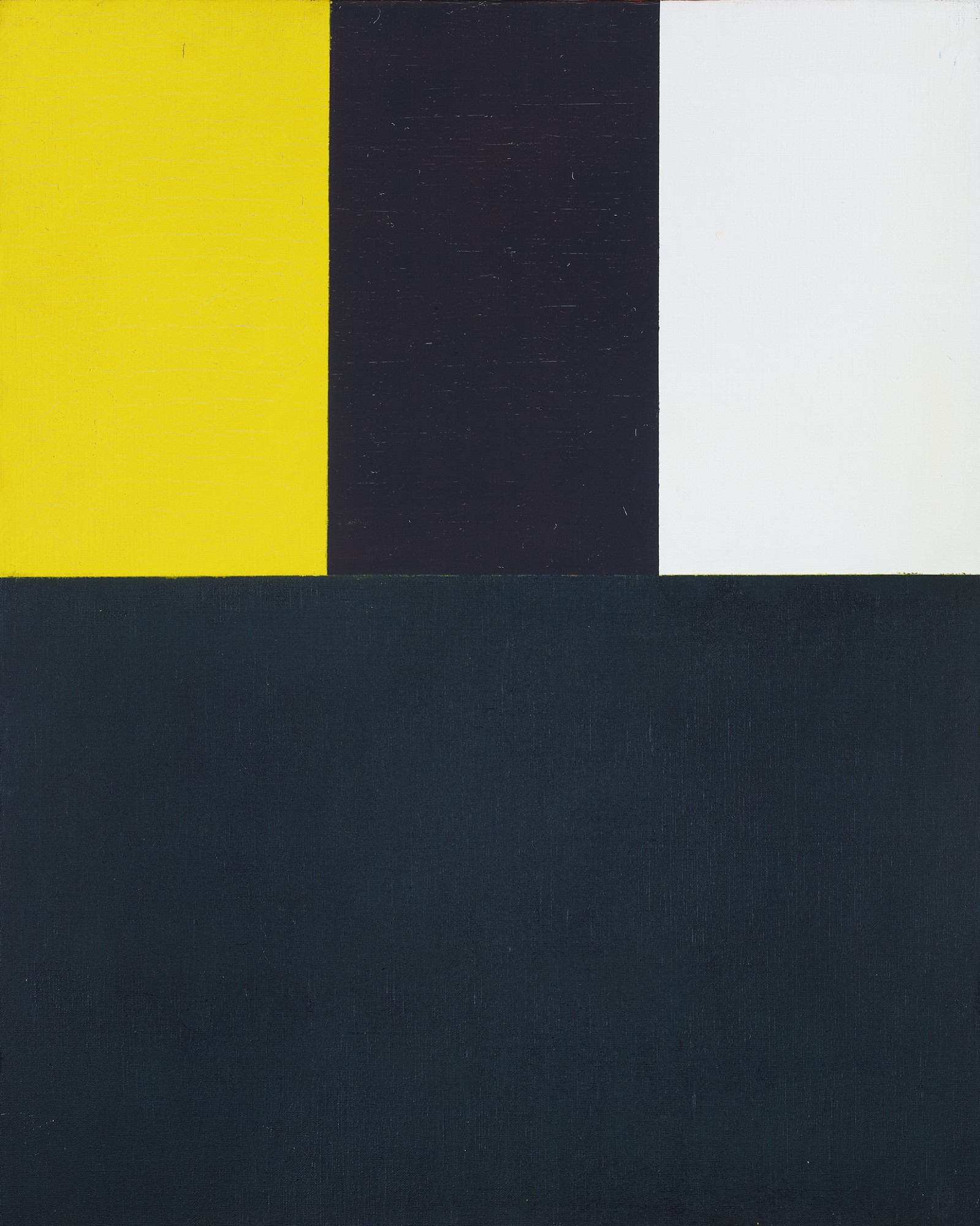 Kazuharu Hanada, BeretⅡ, 1975, oil on canvas, 90.8×72.8㎝
〇 Other Exhibition Spaces from the links below
Exhibition Space 1
Exhibition Space 3
Exhibition Space 4
Exhibition Space 5
Exhibition Space 6
〇The World of Kazuharu Hanada Exhibition Views taken by 360°Camera
From here
〇For further information about this exhibition
The World of Kazuharu Hanada "Dialogue with Nature"