Information
Period

2019.03.16 - 2019.06.30

Venue

Karuizawa New Art Museum
Exhibition Room (2nd Floor)


Open Hours

Open Hours : 10:00~17:00
* Enter by 30 minutes before close

Closed

Every Tuesday (If Tuesday is a Holiday, following day as Holiday. )

Ticket

Ticket: General admission: ¥1200,
Visitors over the age of 65, high school and university students: ¥900,
Primary and secondary students: ¥600,
* ¥200 discount from above fees for groups over 20 people
* Preschool children, Disabled : Free, discount for an attendant (half of above fees)

Contact Information

Karuizawa New Art Museum
Tel. 0267-46-8691
Exhibition Section
About the Exhibition
Known as the "Rainbow Artist", Ay-O is an internationally acclaimed artist whose works have been exhibited around the world. On May 19, 2019, we will be holding an exhibition to celebrate his 88th birthday. The exhibition will be following the trajectory of his incredible career, focusing on the paintings and prints from his famous "Rainbow Series", along with some valuable works he created in the United States in the 1960s during the Fluxus era, an avant-garde art movement which he participated in, and his Environmental (Environmental Art) works. Furthermore, we will also be introducing one of his latest ventures, the "Dinosaur Series", which he has been working on in recent years.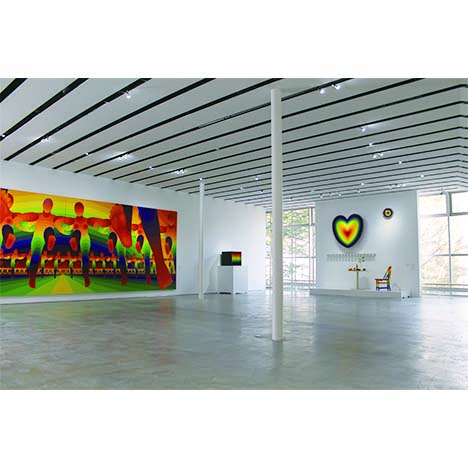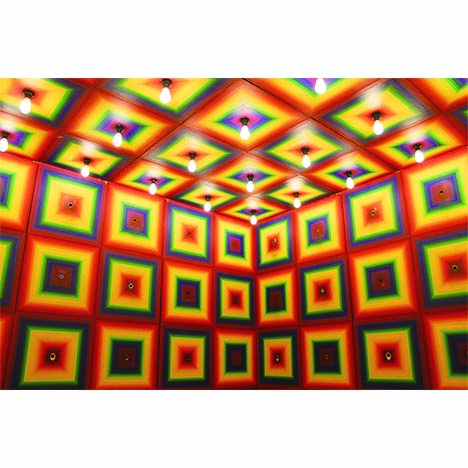 ---
Image
Ay-O Tea House c. 1961 Mixed media (Oil and Paint on fabric, light bulb, others) The Museum of Modern Art, Ibaraki  
Ay-O Finger Box Kit c. 1963 15 finger boxes, attache case Collection of the artist * The exhibited work is not of the same version as the one in the photo.
Ay-O Mercury, Venus, Earth, Mars, Jupiter, Saturn, Uranus, Neptune, and Pluto; planets of the solar system. What time is it now? The Cretaceous. 2016 Acrylic on canvas, string, coin Collection of the artist
---
Sponsorship
General Incorporated Foundation Karuizawa New Art Museum
Cosponsor
Co-sponsorship: NEW ART HOLDINGS Co., Ltd.
Support
Nagano-prefecture, Nagano Prefectural Board of Education, Karuizawa-machi, The Shinano Mainichi Shimbun, SHIN-ETSU Broadcasting Co., LTD, Nagano Broadcasting Systems, Inc. TV. Shinshu Broadcasting Co. LTD., Asahi Broadcasting Nagano Co., Ltd. Karuizawa, the Paper (ADAID, Inc.), KaruizawaNEWS, FM KARUIZAWA, Promotional Council for Karuizawa, International City of Arts and Culture.