Exhibition Space 6 # The Place Where He Finally Reached
In the 2000s, Hanada's works changed gradually from the previous graphic depiction to the lyrical one which reminds us of stories.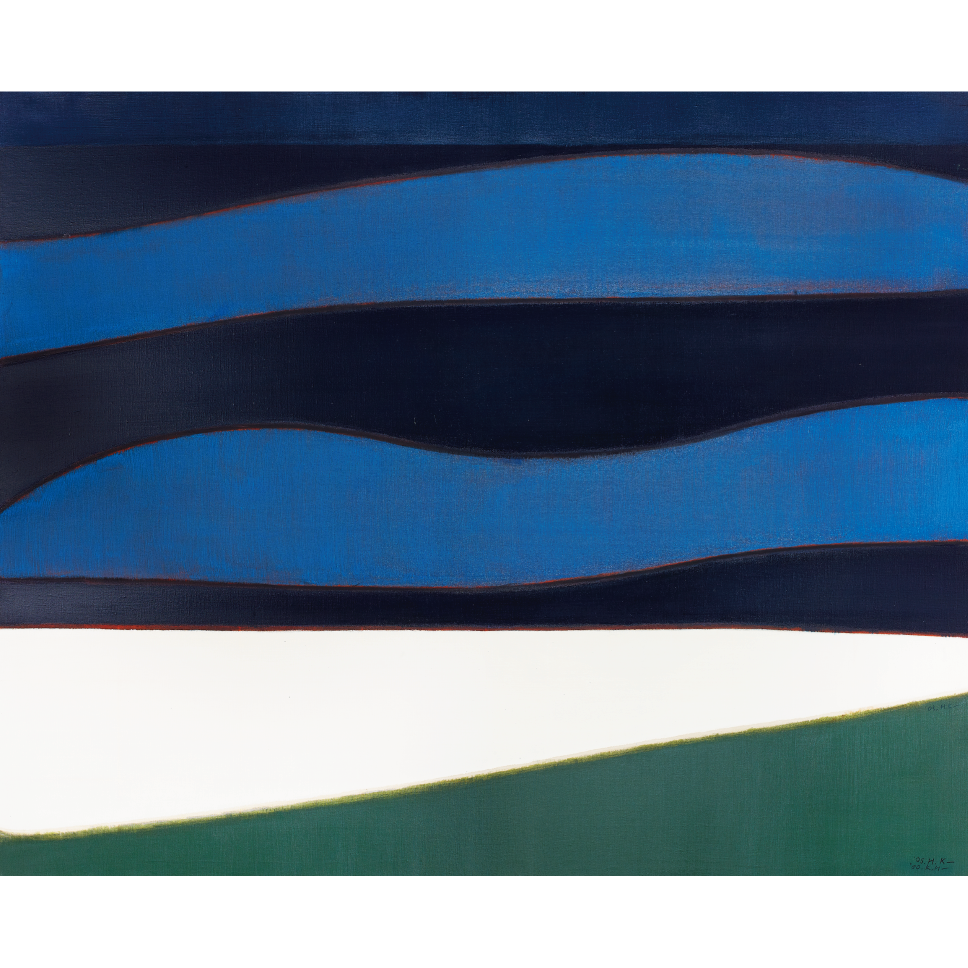 The images of Mother's Train (2005) come from the exhausted women whom he met in the train when coming back from Otaru to Sapporo, and the seascape at night seen between Asari to Hariusu. The dark night sky seems to express the state of the exhausted women's mind. Interestingly, the comment written on the back of this painting says as follows, "In this painting, the sea happened to become the sky, and the waves to the clouds, though, the snow remains as the snow."
This kind of transposition of images has often been done in Hanada's works, from where you can find his sensitivity which has a flexible attitude toward the subjects.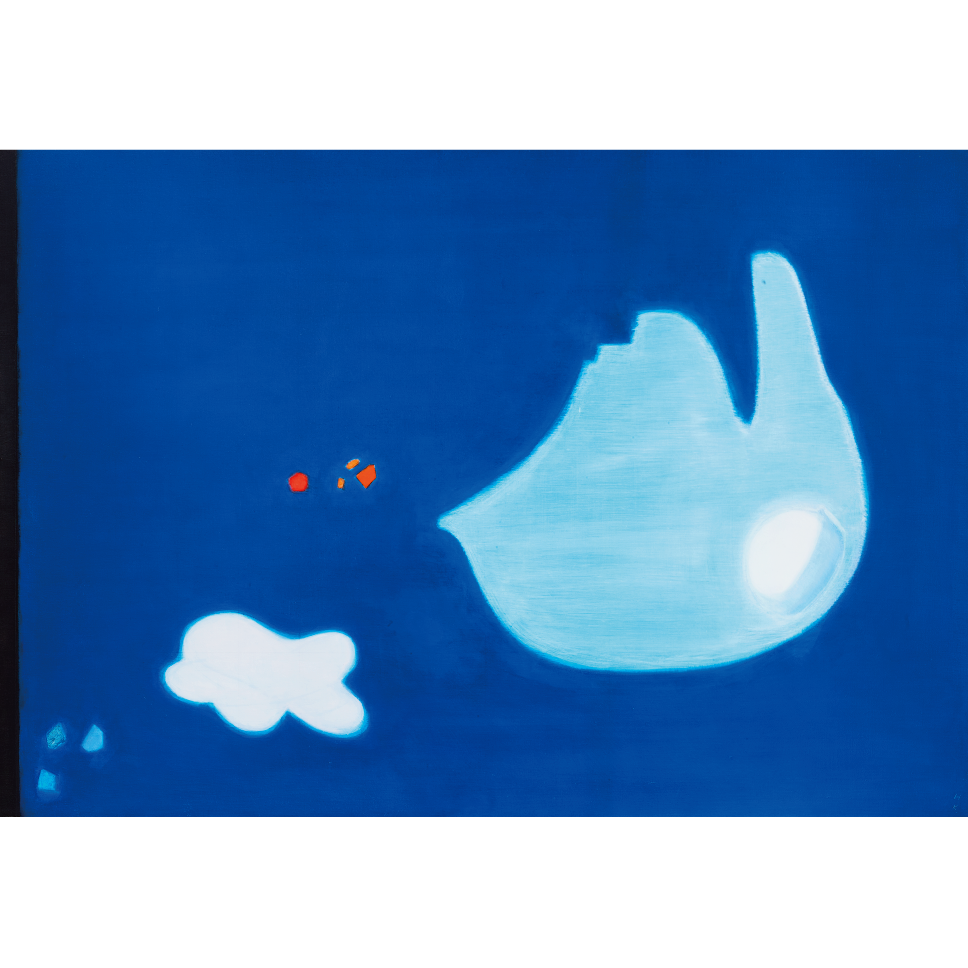 Eimi's FANTASY (2005) depicted the night sky of the winter seen from the window. He drew the black edge on the left side of the screen as the glazing bar, the light blue shape like a rabbit as the cloud and in which the half circle as the moon and the red and blue sprinkles as stars. Eimi is the name of the grandchild lived with Hanada, and this kind and humorous work reflects the feeling toward his beloved granddaughter.
In his later years, he got a disease and was difficult to create his works. Untitled (2010) was drawn in those days. Four tulips are blooming against refreshing blue reminiscent of sunny sky. Hanada often went out from his atelier for gardening when he got stuck in his work. Flowers in the garden must have been familiar motifs for Hanada. And these four tulips are images of his family.
Beyond partly drawn brushstrokes Hanada may have imagined the portrait of his family. Hanada passed away in 2017 at the age of seventy-one leaving this work unfinished.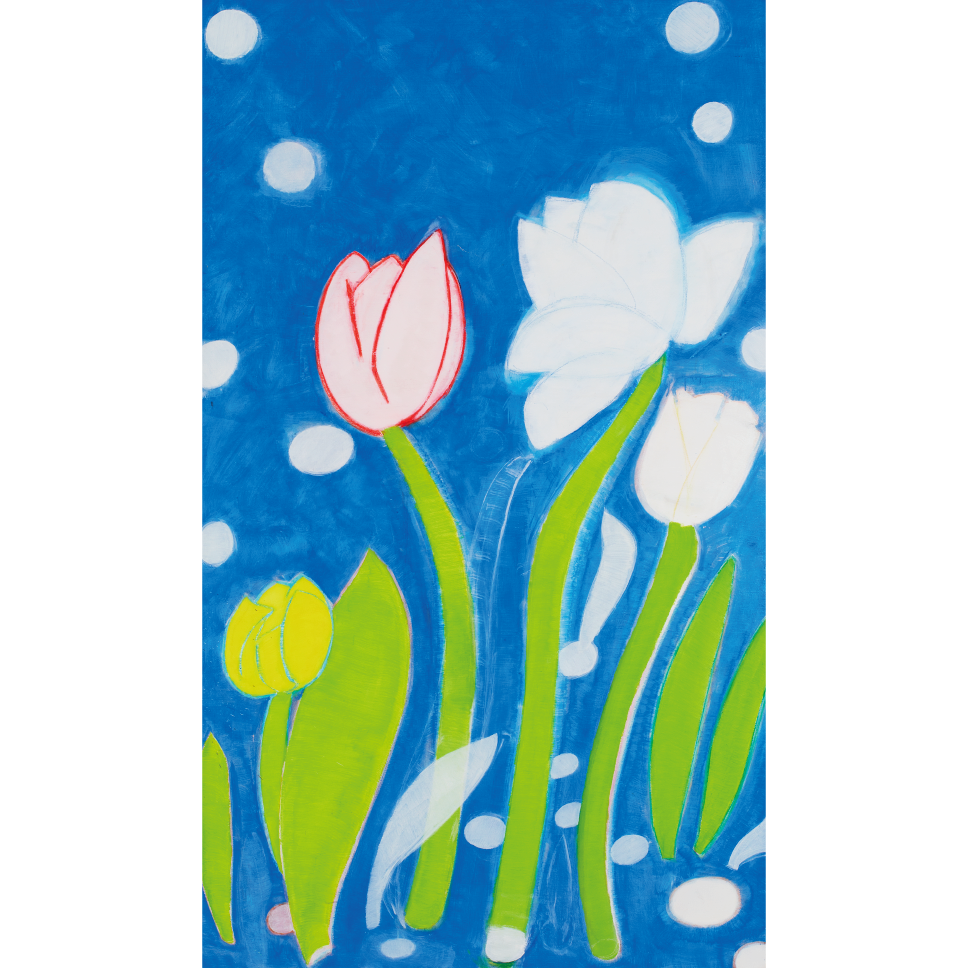 Hanada reminisced about his art teacher in an essay, whom he met in his elementary school.
"I think he told me that through drawing paintings, in the outside world, where I am looking, there are many worlds and events. Nature, people, and things have various wealth both inside and outside. No matter how small a thing is, it will appear on a painting as the wonderful thing, which depends on my way of thinking, feeling and perceiving."
For Hanada in his boyhood, "Drawing paintings" was indispensable thing which rooted in the innermost part of his mind.
The works of Hanada who had put everything into the square windows, that is "Paintings", throughout life by changing his drawing techniques with various conflicts, are full of warmth coming from the depths of his drawings.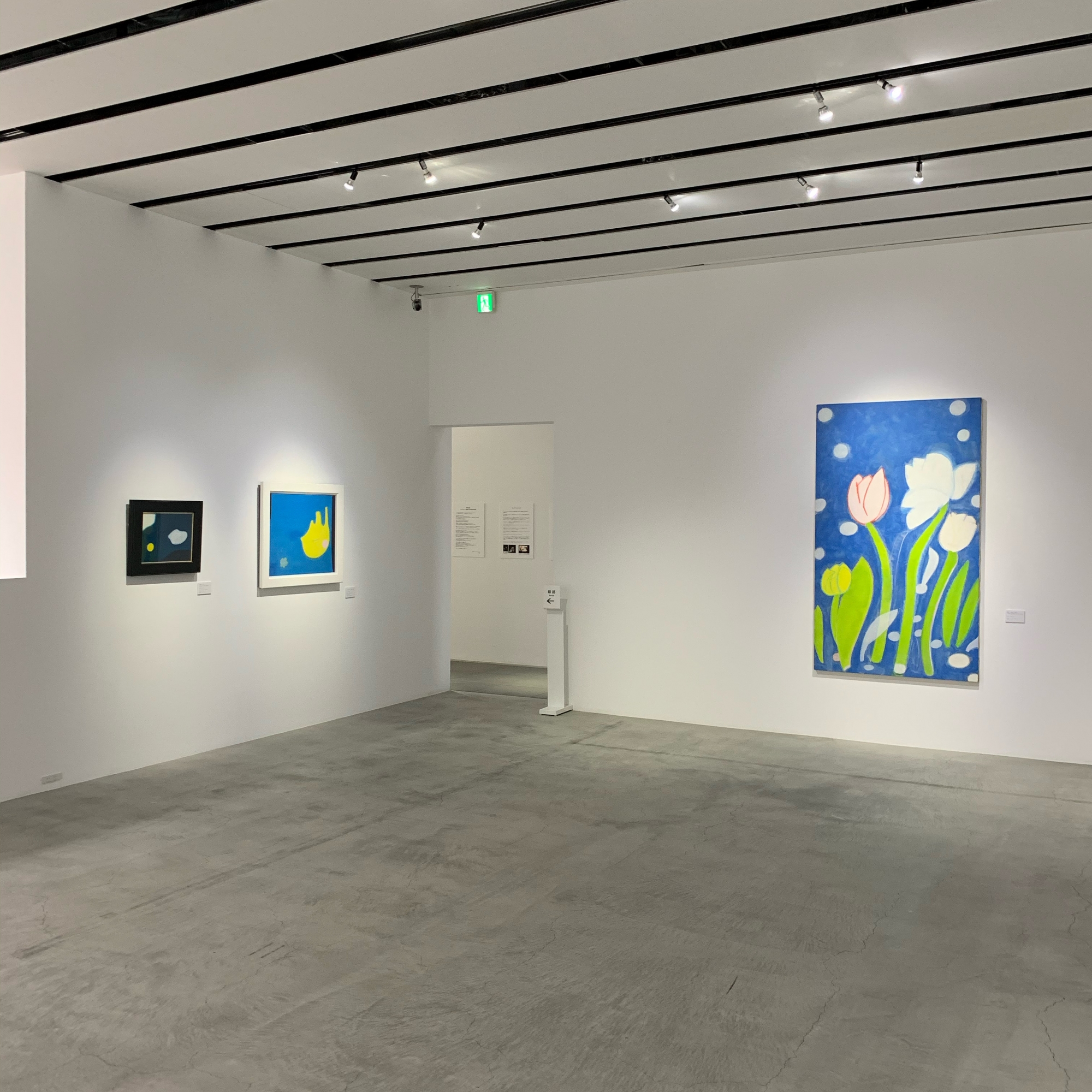 * An extract from the essay "Around the Partly-drawn Paintings" by Kazuharu Hanada, which was published in the "Public Relations Hokuren Vol.173" 1997 May issue
 
Previ. → Exhibition Room 5 # 5 In Daily Life in the 1990s
For more information about the exhibition → From here