Exhibition Space 3  # Profile of the Artist
What kind of person Kazuharu Hanada was?
In this exhibition space, through Hanada's paintings and prints created during the period from his teens to twenties, and related materials, is introduced how he was like.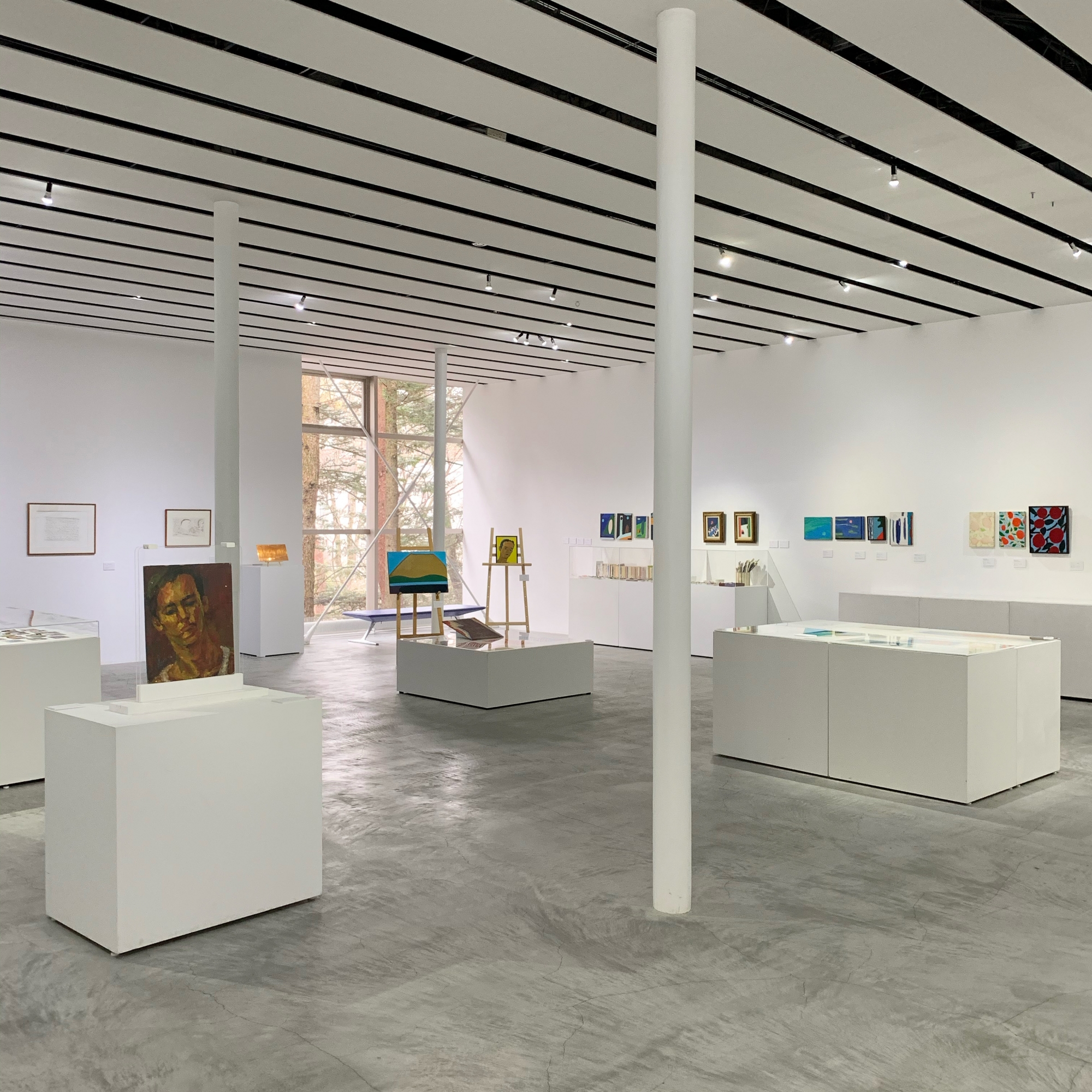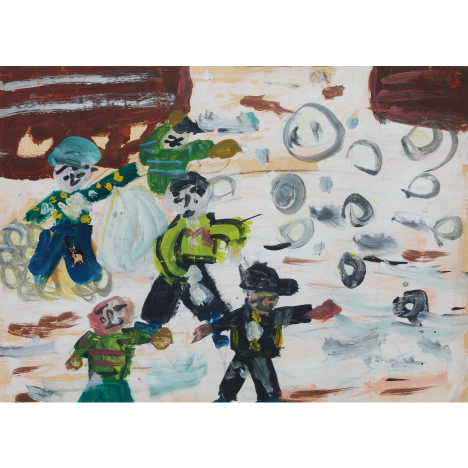 The watercolor, Untitled (around 1952-55)*1, the first painting displayed on the left at the entrance of this room, was drawn when he was in lower grades of elementary school. Five children having snowball fight are drawn. Hanada treasured this painting and displayed it in his atelier until his final years. The next painting on the right, The Second Farm of Hokkaido University (1961) is his first oil painting drawn in the first year of high school.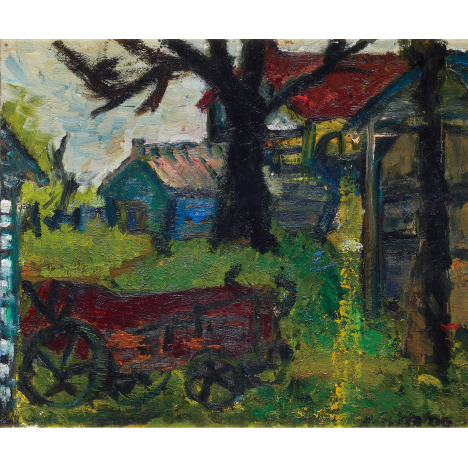 The painting of the upper body of man, Untitled (around 1964-1965) was drawn when he was attending the prep school for the art university entrance examination. The painting, Untitled (1969) is reminiscent of Cezanne and the one drawn in the class of the Western style painter, Ryohei Koiso (1903-1988) after entering Tokyo University of the Arts. He left some works in his student days which were influenced by Surrealism, Cubism, Fauvism, and Abstract expressionism. That tells us he was learning various expressions in painting around that time.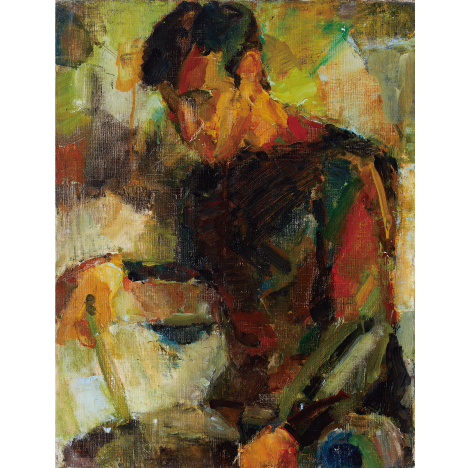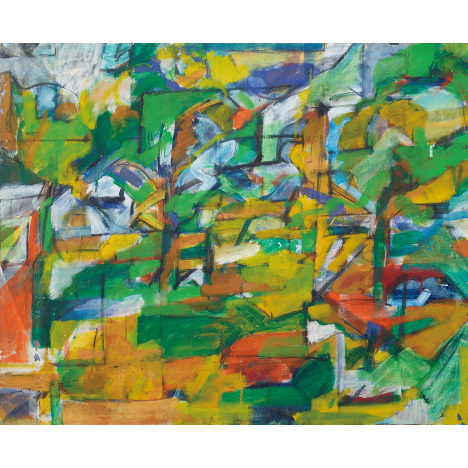 He worked on not only oil paintings but also woodblock print and etching. Holiday (1967)*2 was one of the earliest copperplate prints created while in university. It can be said that butterfly-like strangely shaped motif is a valuable work passing on Hanada's nature which leads to humorous oil paintings in his later years.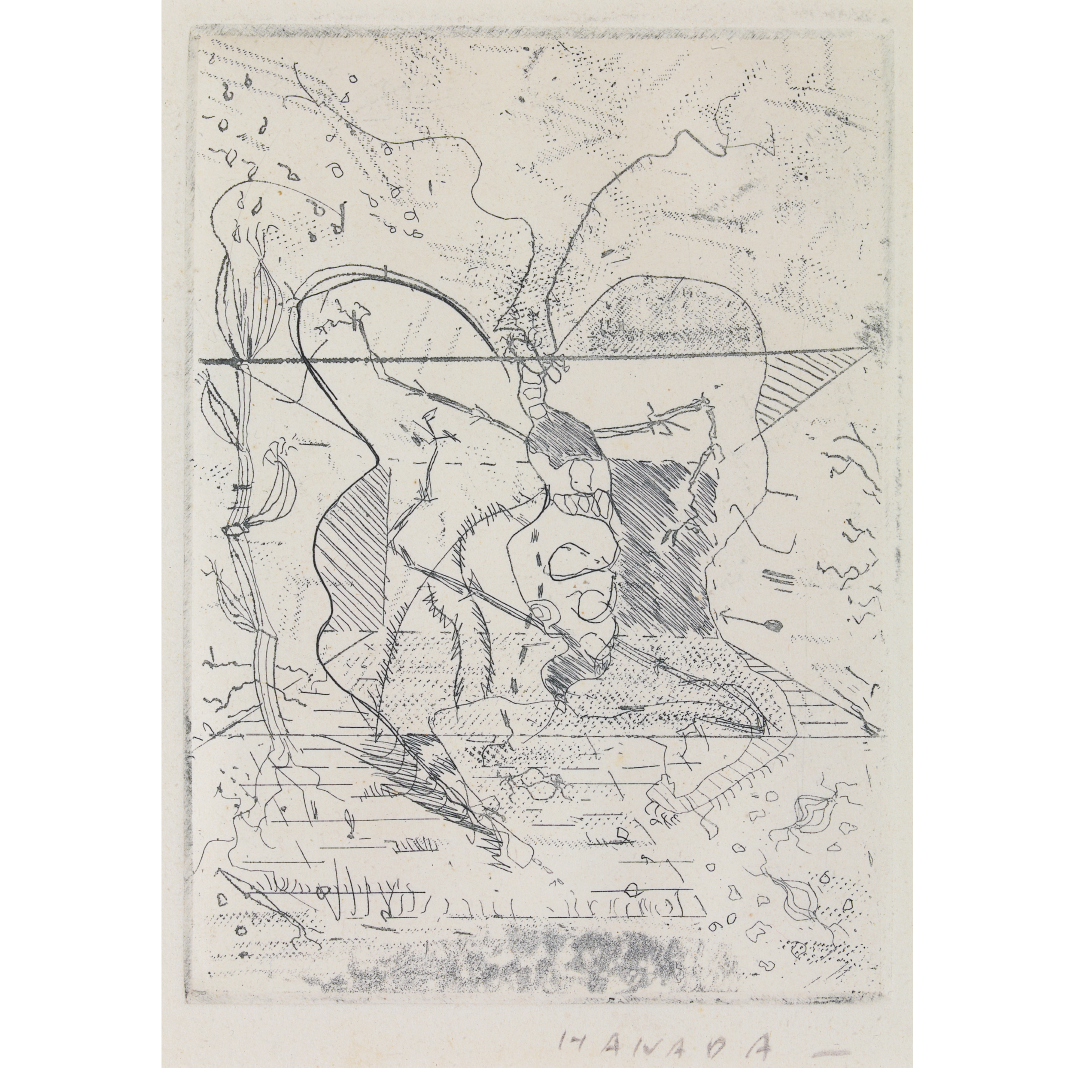 The copperplate print, Untitled (1971)*2 that oblique lines are drawn regularly in a rectangle, was created in the year of his graduation from a graduate school. About the painting style around this time, Hanada described it as "the paintings whose theme in composition is the relationship between feelings and perception expressed by geometric lines and figures" and this work is one of them.
Hanada tried various painting styles in his school days, and later he started to walk as a painter with his own style which is simple graphical representation.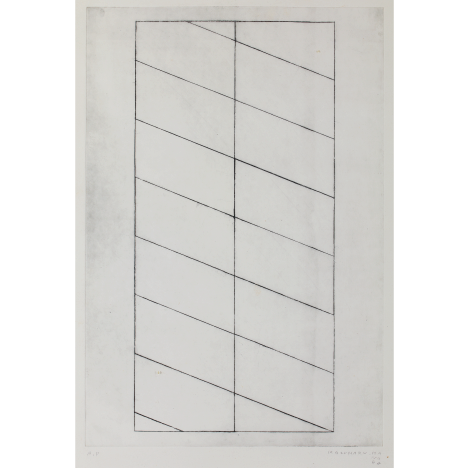 In this exhibition, some snapshots of Hanada during his lifetime and others are displayed under the cooperation of the bereaved and the people concerned. Some landscape photos relating to his works, such as Mt. Teine viewed from Sapporo City, clouds seen from windows of his house and so on are left, from which you can tell how Hanada had found the motifs in his daily life.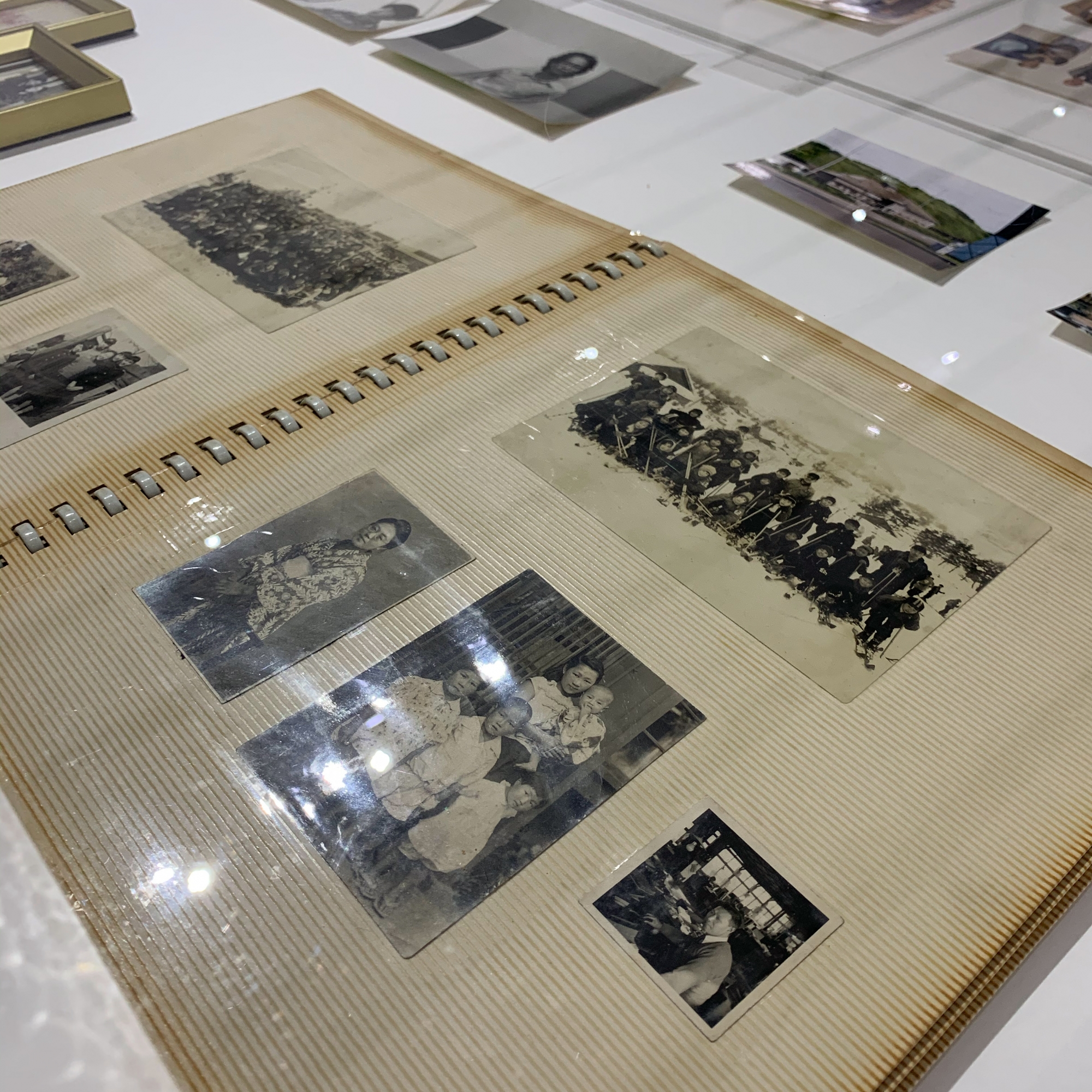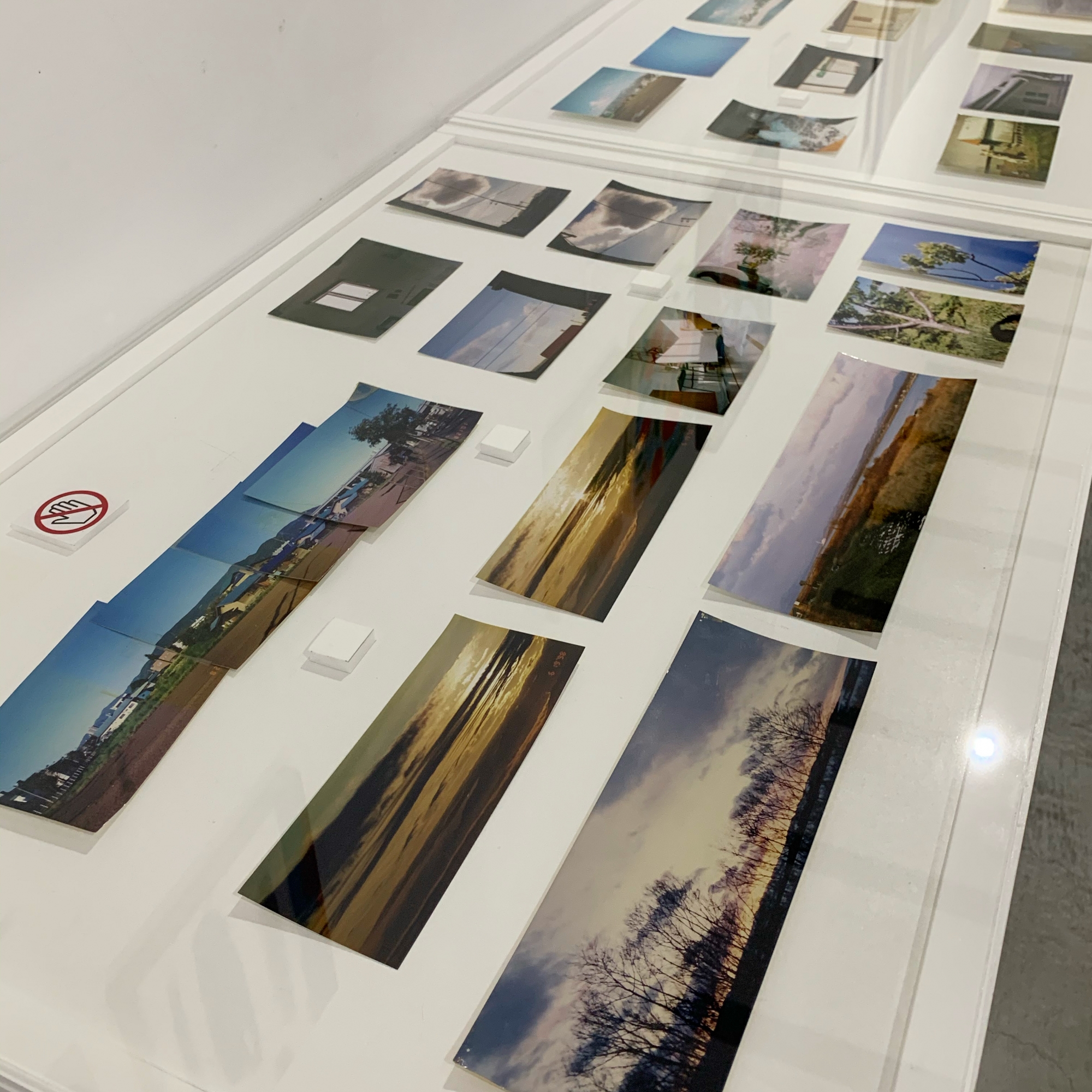 He was particular about painting materials and especially he preferred the paint, "Winsor & Newton". Paints of several paintbrush handles flaked off, which tells the amount of time that Hanada spent for creating works.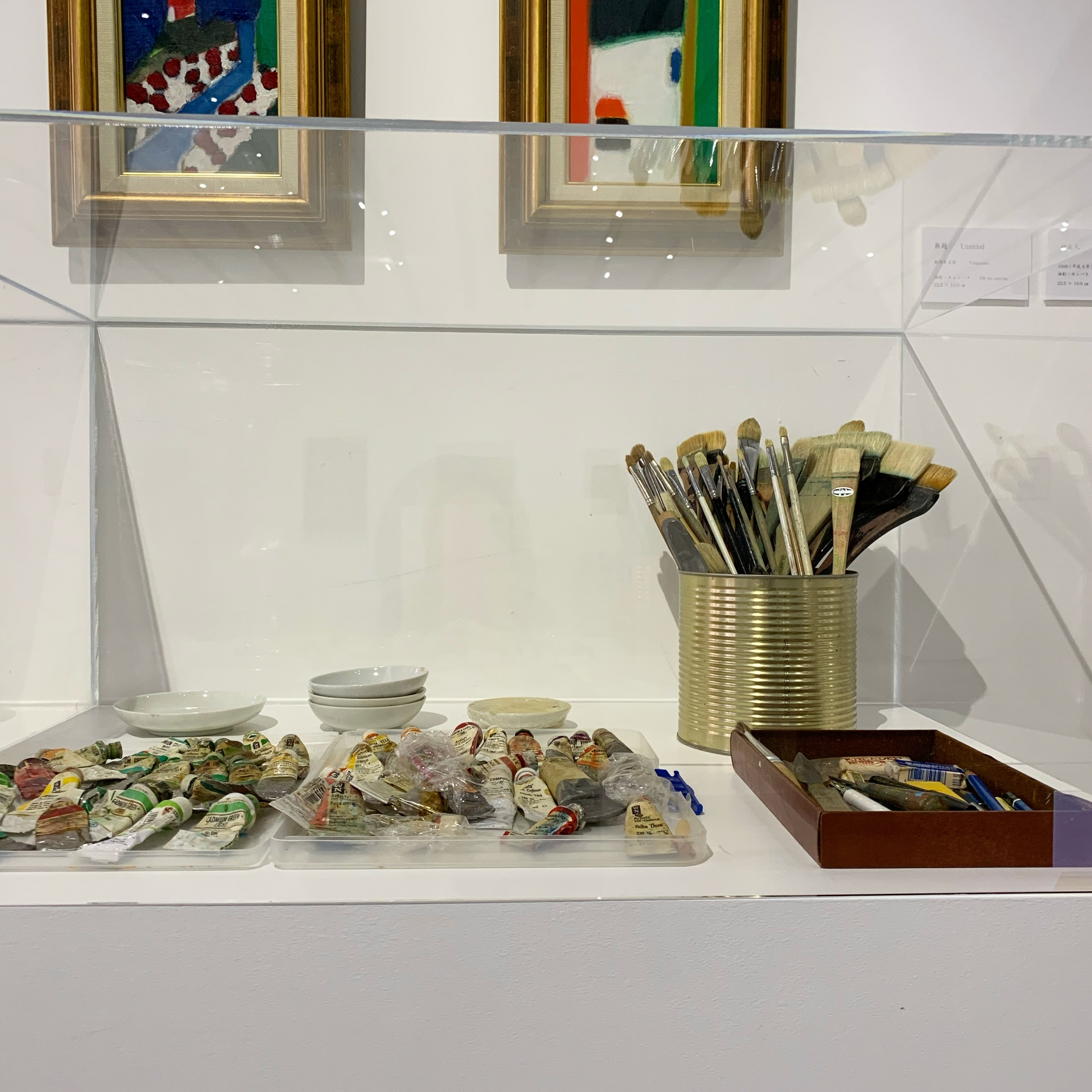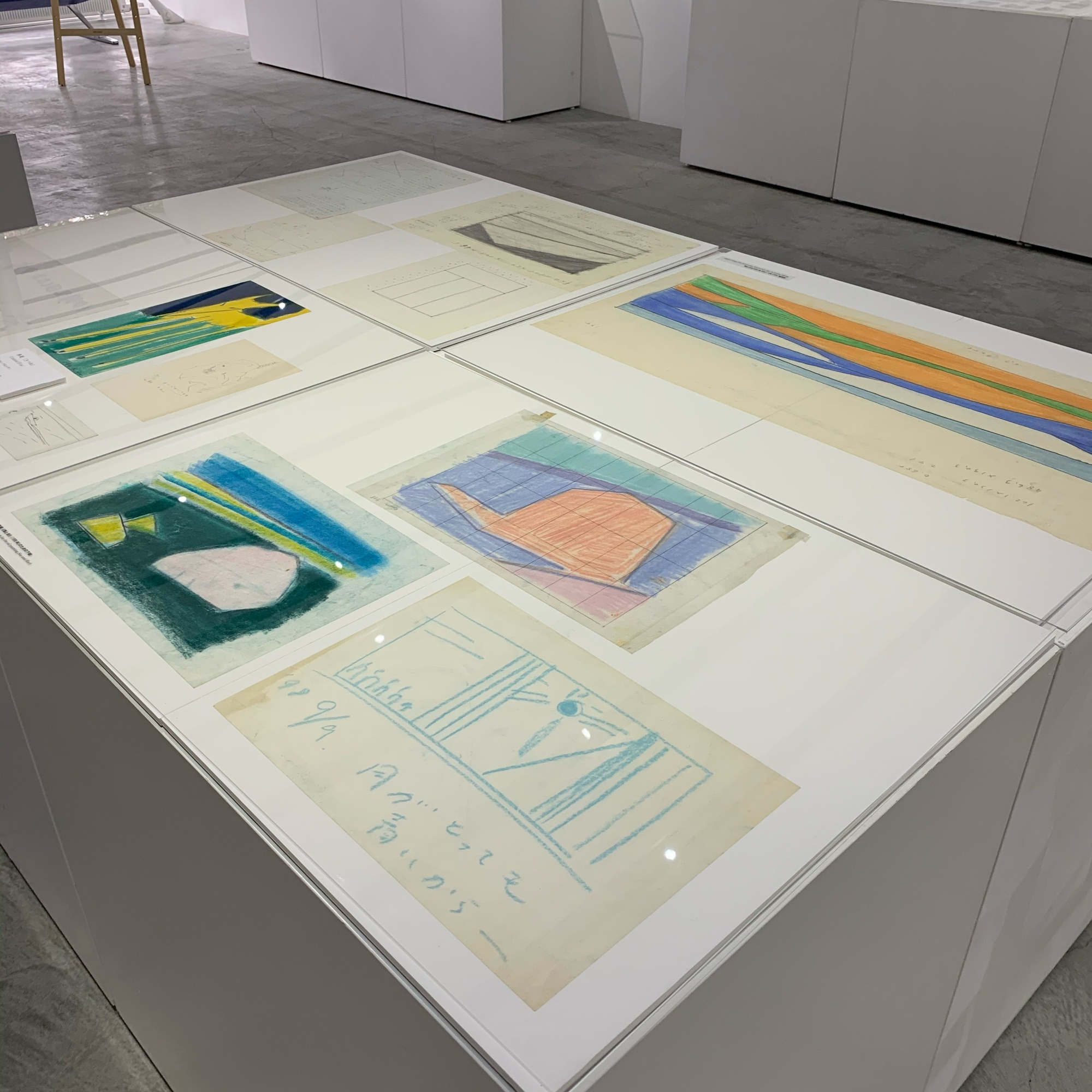 * The works 1,2 and 3 are displayed only in the first half of the exhibition.
Previous page→ Exhibition Room 2 #2 The Day of Search
Next →Exhibition Room 4 #4 With the Nature of Hokkaido in the late1980s