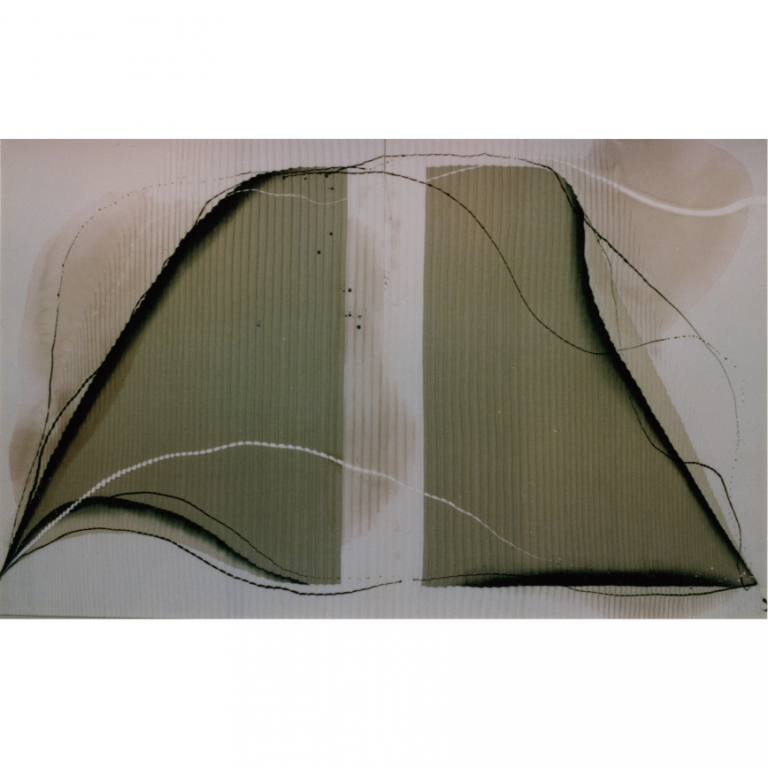 Maekawa has continued to develop his delicate painting style with hemp cloths created around 1980 by himself, and since then, by making some changes and adding ideas, he has expanded his range of expression.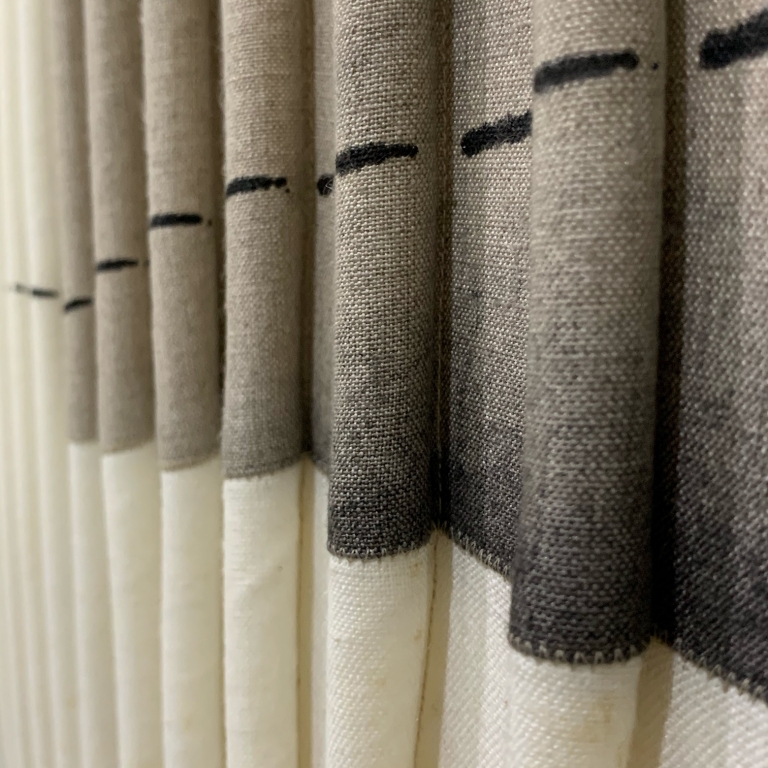 He drew curved lines by pin-tucks and these lines become wider and wider gradually. It is very difficult to draw these lines because they are created by sewing pin-tucks using a sewing machine. He also created unique
figures one after another. In exhibition space 3, "the wonder of his creation in which calculation and accidents are blended together" is introduced along with ceramics produced by Maekawa.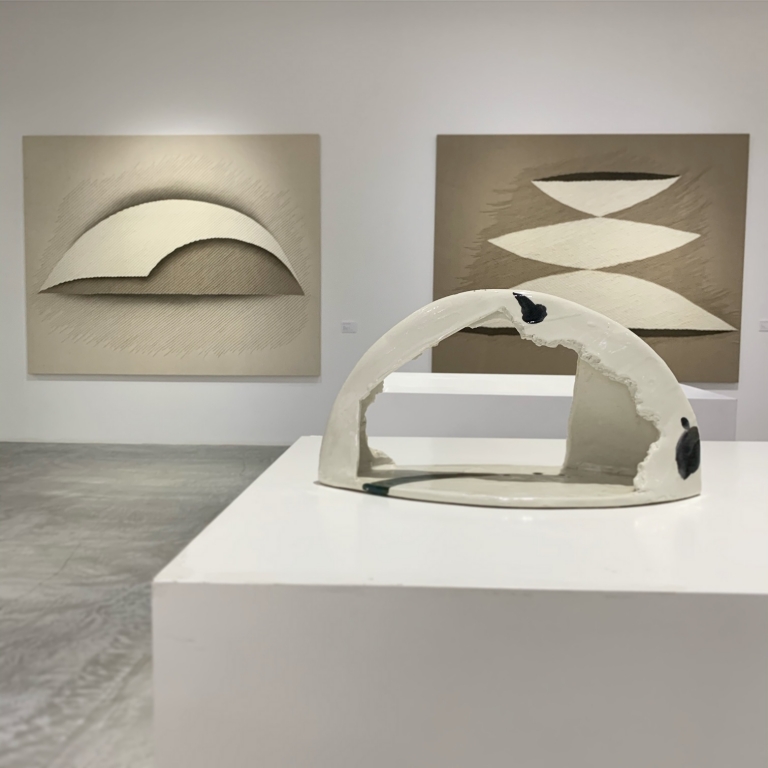 In his Gutai days, it is said that the good or the bad of artworks were determined by his instructor, Jiro Yoshihara's (1905-1972) saying, "Fun" (Omoroi in Japanese) or "Nah" (Akan in Japanese). Maekawa has been developing "Fun" continually even now.
【Images】
(First)Work (No. 170711), 1990, 227.3×363.6cm, Hemp cloth, sew, oil
(Third, Left)Work (No. 170715), 1998, 181.0×227.0cm, Hemp cloth, sew, acrylic
(Third, Right)Work (No. 1912013), 1997, 19.5×36.5×17.0cm, Ceramic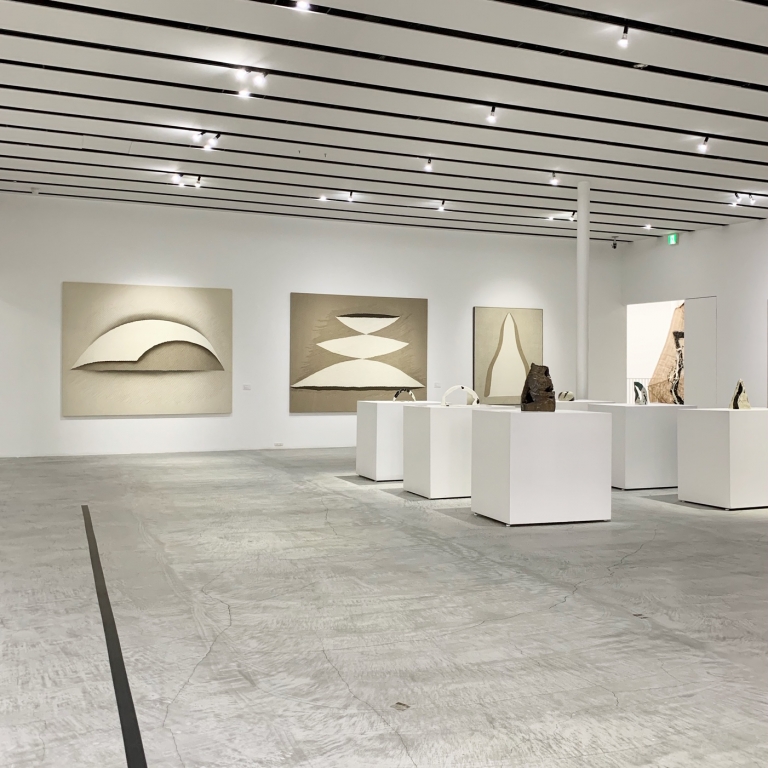 TSUYOSHI MAEKAWA: "Dongoros"is animated by Maekawa.Maekawa expresses through the pure abstraction of colors, forms, and materials showing as they really are.
Period: February 8(sat)-June 28(sun), 2020.
July 4th (Sat)~ The extended session has been closed on October 4.
○ Further information about the exhibition
Here