In the exhibition space#2, Maekawa's challenges performed after the dissolution of "The Gutai Art Association" are introduced.


After graduation from the high school where Maekawa studied design in the design course, he joined Gutai and continued his activity as an artist while working as a graphic designer. In 1972, his instructor, Jiro Yoshihara, died and Gutai dissolved. At that time, he looked back on his production and thought "I would start again to make artworks only with fabric". He began to make new expression using hemp cloth which was softer than burlap.


These artworks with figures made by "Inlaying" technique that one material is mounted on a different material, and lines of fine folds made by sewing pin-tucks in fabric, are created through an accumulation of detailed works in millimeters as if he traced his mind, and which lead viewers to self-reflection.
And, Maekawa's sense of balance as a designer, has been reflected on simple compositions.
For this painting style, Maekawa received Tokyo Metropolitan Art Museum Award at "15th Contemporary Art Exhibition of Japan" in 1981, National Museum of Modern Art, Kyoto Award at "14th Japan International Art Exhibition", and other awards in 1982.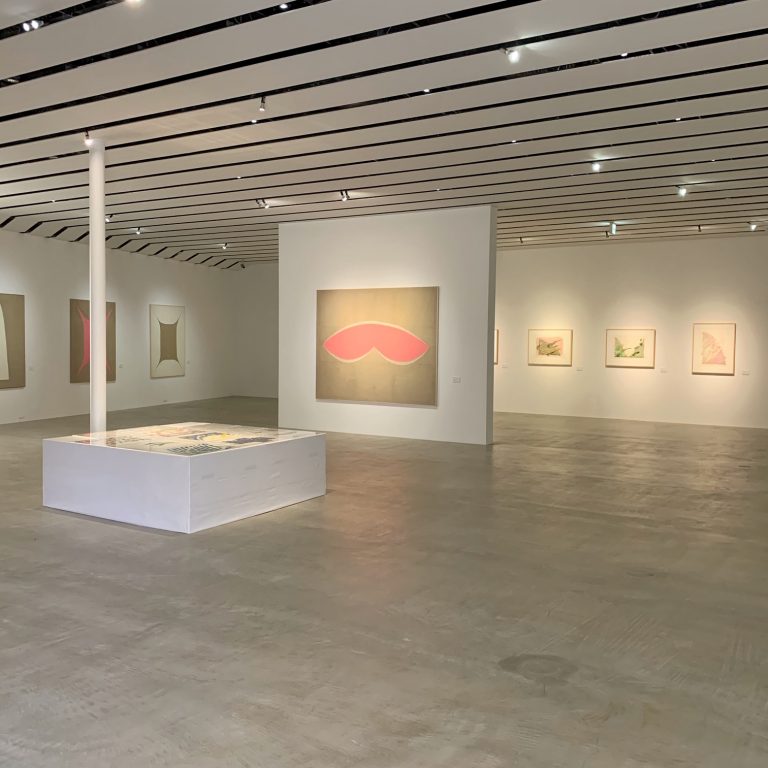 Image: Work (No.151026), 1982, 130.3×162.1cm, Hemp cloth, sew, acrylic
Further information about this piece
Period: February 8(sat)-June 28(sun), 2020.
July 4th (Sat)~ The extended session is now ongoing.
○ Further information about the exhibition
Here